LIVERPOOL BLACK HISTORY MONTH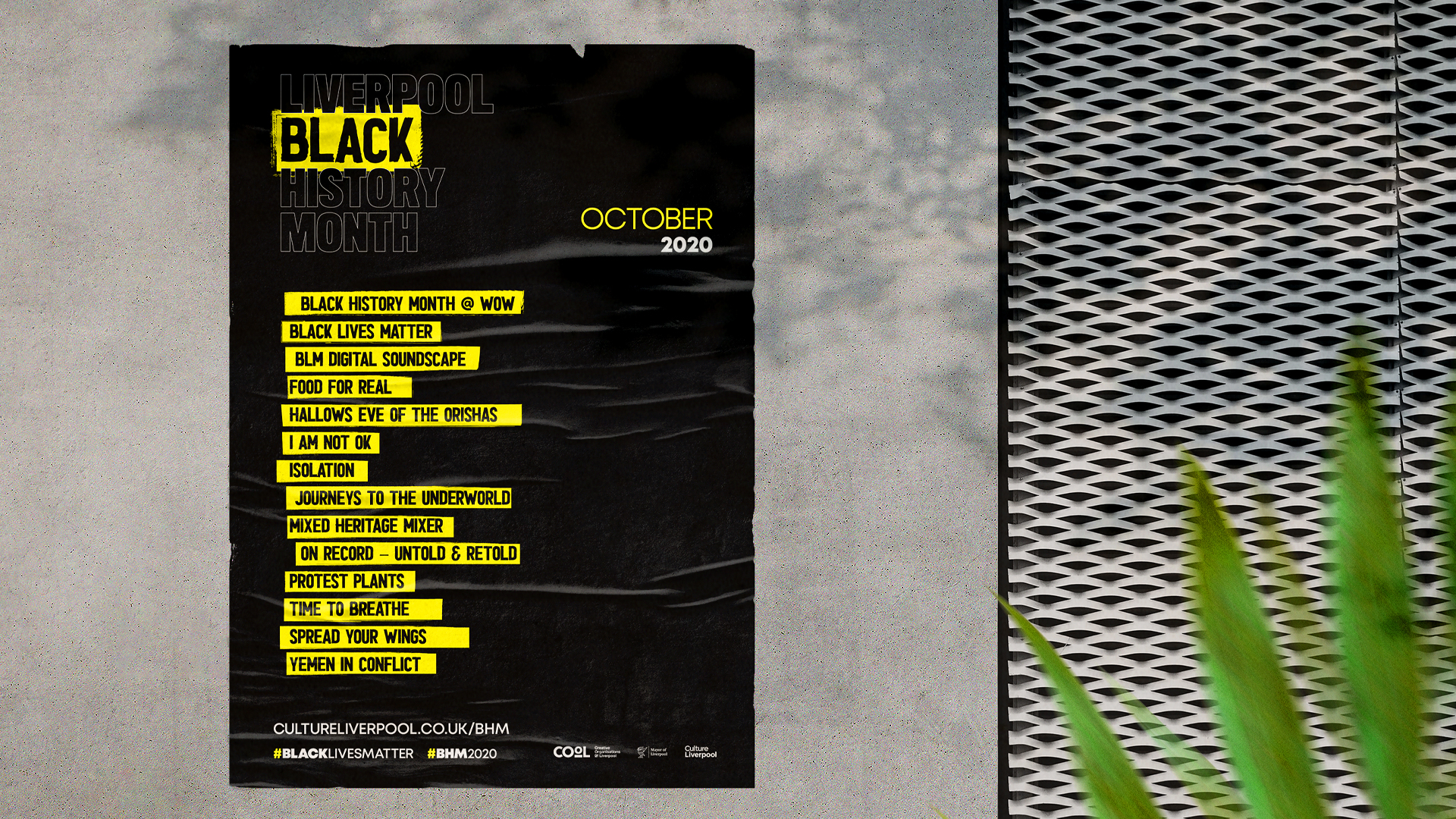 Liverpool, with the oldest continuous black community in Europe, has a vibrant heritage, enriched by successive waves of immigration. BHM2020 shines a light on the city's history but, like the Liver Bird, it looks out across the Atlantic for international connections.
The design was inspired by the Black Lives Matter street murals which appeared across America during the summer of 2020.